We take an individual approach with each student, learning their strengths and weaknesses in order to develop an effective plan.
Our tutors are highly qualified, with years of teaching and tutoring experience. They understand the pressures involved in writing standardized tests and getting into the university of your choice.
All of our tutors help your children study academics and learn skills for life – we want students to become confident and independent learners.
Small Group Tutoring begins at $80/month
Private (1-on-1) Tutoring begins at: $140 /month
Tutoring Fees (Monthly)
| | | |
| --- | --- | --- |
| Class Schedule | Group Tutoring | 1-on-1 Tutoring |
| 1x 1 Hour Class Per Week | $80 | $140 |
| 1x 2 Hour Class Per Week | $160 | $280 |
| 2x 1 Hour Class Per Week | $160 | $280 |
| 2x 2 Hour Class Per Week | $320 | $560 |
Please contact us for fees regarding multiple students or more hours per week.
Tutoring programs we offer:
Grade 1-8
Math (Grade 1-8) English(Grade 1-8)
Science (Grade 5-8)
Grade 9-12
English Applied,/Academic (Grade 9-12)
Science  Applied/Academic  ( grade 9 – grade 10)
Biology, Chemistry, and Physics (University/Mixed and College Preparation 11-12)
Mathematics (Academic /Applied Grade 9-10)
Mathematics (University/Mixed and College Grade 11)
Advanced Function Grade 12
Calculus and Vectors Grade 12
Data Management 12
High School special programs
IB and AP Programs
SCI TECH and IBT
SAT Preparation
ESL/IEP/IELTS/TOEFL
Maths/Science competition coaching
University
Math ( MAT133Y1, MAT135H1, MAT136H, MAT137Y1, MAT138H1 and MAT157Y1. MAT221H1, MAT223H1, MAT224H1)
Chemistry Grade 1-2
Physics First year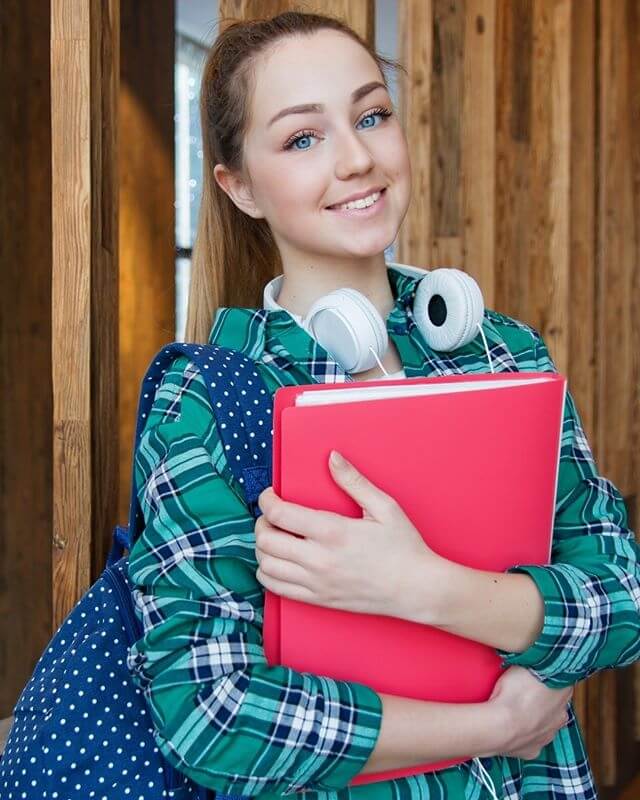 We Create Student Success
Looking to catch-up or get ahead in school work?
USCA Academy offers customized
tutoring programs for families and students of all ages!
Hundreds of Success Stories(trackable record)
John, a student in Grade 12 from a reputable public school was having trouble in Advanced Functions. He faced the pressure of being accepted into a good university. Under the tutoring of our senior tutor Ella, His marks increase from mid-65's to mid-95's in a month and a half. He achieved the highest grades in every class test he had since he enrolled in our academy.
Alexandra, a student in Grade 11 from another public school always had 60's in math, despite trying many tutoring places. She chose us and increased her grade to '90s in 2 months with the help of Ella, only taking sessions for 1 hour a week.
Tania and her sister (Twins) from another private school were falling behind in Calculus. They both increased to over 90's in a short time of intense tutoring.
Mohammed, a student in Grade 12 increased his marks from a 70% to 90% in just 2 months, with our Ph.D. tutor Oleg! Since then, Mohammed has continued to improve to 95%.
Bill, a student in Grade 11 from a reputable public school increased his mark from the '80s to 90′s in just a month and a half of tutoring sessions.
George increased his marks from 65% to 85% in 1 month of tutoring with Jennifer! (Great job George! Keep it up!)
Maline, Selena, Eman, & Vanesa all increased their marks for more than 15% and tutoring in our school helped build great learning skills and techniques.
Student Eric, Katah, & Esha in Grade 12 increased their mark from 70′s to 85+ in less than 2 months of tutoring.
Our teacher Lina has helped several students increase their band score from 6 to 8 with her 2 months program!
That is just a small portion of our success stories. There are many more!
PROGRESS
We continuously review the progress of students with parents to ensure that goals are met, and desired outcomes are achievable.
Each tutor also creates reports on how the student has progressed each month, upon request. These are made available to parents either as a physical copy or electronically in our part to help the environment.
ASSESSMENT
We start with a FREE one-hour session at our academy. The assessment session reviews your child's current academic skills and identifies their strengths and weaknesses. Each session is tailored to the student's subjects and incoming concerns. If you have any questions, please contact the office where we'd love to tell you more!
STRATEGY
If you decide to enroll, we create a program specifically for your child. We then partner them with a teacher best suited to your child's personality and learning needs. If you feel like switching teachers or need to change your pace at any time, just let us know! We're all about making students comfortable and helping them succeed in every way possible.